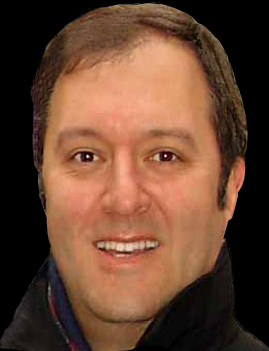 A brief biography
John graduated at the age of 20 from the London School of Economics.
He was the youngest music producer/presenter of his day at the BBC; went on to make several award-winning documentaries; worked in radio at BBC Radios 1, 4, World Service and BFBS and in TV at Channel 4, BSB, ITV & independents Mentorn, Screenwish-Griffin (backed by Pete Townshend).
John combines creativity with business brains. He ran HHL Inflight; Britnet; co-created Comedy.red (a pioneering comedy web portal), and made commercials for the AA, Bass, BT, Flextech, Johnson+Johnson, Lego, Toyota, Whitbread. He has been a promotions & marketing executive for ITV, Channel 4, Channel 5, GMTV, Living, National Geographic TV, Rapture TV.
He also produced several records for major US and UK artists including Chaka Khan, Darius Campbell, Eurythmics, Suzanne Vega.
His voice work includes countless corporates & commercials; documentaries for Channel 4, National Geographic TV; promotions for C4, Channel 5, ITV, Virgin Media and many years' presenting for BBC. He has also been heard worldwide in Asia, Australia, Europe, USA, Latin America.

Awards and after-dinner ceremony duties include the AV Awards UK, Monaco Financial Forum.
John lives in North London and occasionally plays guitar in a band, man !